Are you a mom of toddlers or a housewife looking to kickstart or rekindle your career this year? Are you tired of the traditional 9-5 job and want to explore the digital marketplace? From freelancing to dropshipping, there are plenty of business ideas you can try with a few quirky skills! 
To celebrate International Women's day, we decided to take you on a journey through the most promising online business ideas that you can start from the comfort of your home. Whether you're a stay-at-home mom, a student, or a full-time employee, these best online business ideas are flexible and can fit into your busy schedule.
So, bun up your hair & grab a cup of coffee, sit back, and let's dive into the world of online business opportunities now!
1. E-commerce Store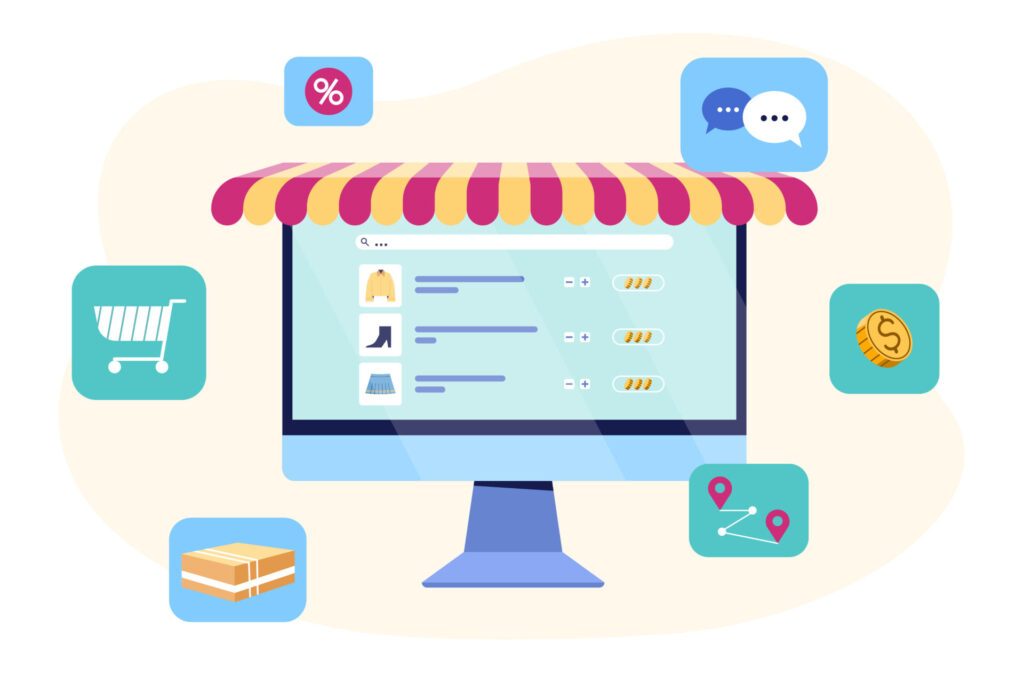 With the rise of e-commerce, it is now easier than ever to set up an online store and start selling products. There are 300+ million online shoppers in the USA alone. You can become a part of this huge market to sell online, from clothing and accessories to electronics and health products. 
You can source products from suppliers to stock your store on online e-commerce platforms like Shopify, Magento or woocommerce. You can also take advantage of online marketing techniques such as SEO, social media, and email marketing to promote your store & reach more customers.
2. Virtual Event Planning
74% of USA companies prefer virtual events for their businesses. Virtual event planning requires hosting management as well as the basic know-how of the latest trends to make anywhere between $30000-50000 yearly. You can use your creativity to come up with unique ideas to make events stand out from the competition.
As a virtual event planner, you would be responsible for planning, organizing, and managing online events such as virtual conferences, webinars, and webcasts. You would also be using your techno-savvy skills, to create a marketing strategy to promote the event.
3. Social Media Management
Social media geek with a profound number of online followers are what describes you best?
If yes, then Social media management might be an exciting business opportunity for you. With the proliferation of social networks, businesses have an increasing need for professionals who can effectively manage their digital presence. This can range from creating content and campaigns to engaging with customers and managing customer service inquiries.
You can even use your social media handles as a portfolio. Social media management allows you to leverage your creative spur, communication skills, and knowledge of current trends to create a thriving business. 
4. Online Coaching Services 
Do you possess expert knowledge in a specific field like medical, marketing, or accounting? You can turn this expertise into a solid stand-alone venture without having to leave the comfort of your own home! In addition, online coaching services offer greater scalability than traditional coaching services. You can easily adjust the number of sessions you offer and the types of services you provide based on your client's needs.
Whether it's business, fitness, nutrition, or parenting, online coaching services will help you make $50-$100/hour easily. Take control of your success and thrive in the digital world.
5. Content Marketing
Content Marketing is one of the most in-demand skills of 2023. If you have strong writing, editing, and research skills, you should consider it. Content marketers create and promote content that is valuable, engaging, and relevant to the target audience. As a content marketer, you will create content such as blog posts, social media posts, ebooks, videos, white papers, webinars, and more. 
Content marketing is an ever-evolving field and to make your mark here, stay up to date on the latest trends and technologies. You must also be able to adapt quickly and be flexible, as the digital landscape is constantly changing.
6. Dropshipping
Dropshipping is an admired option if you want to start a business with minimal capital. With drop shipping, you can start an online store without having to carry any inventory, take on any debt, or even leave the comfort of your own home. Dropshipping allows you to source products from third-party suppliers, who then take care of the shipping and fulfillment process. 
You can expect about $1000-$10000/monthly based on the experiences and products you are selling. You don't have to worry about stocking inventory, shipping products, or dealing with customer service issues. All you need to do is focus on marketing and promoting your online store.
7. Affiliate Marketing
Searching for an additional source of income? Affiliate marketing could be the perfect opportunity for you. With the ability to work remotely, set your own hours, and be your own boss, it's a great option for busy moms, side hustlers, and entrepreneurs.
Affiliate marketing is a type of performance-based marketing in which you earn a commission for referring customers to a product or service. As an affiliate marketer, you'll be responsible for driving traffic to a company's website and promoting their products or services. When a visitor makes a purchase through your affiliate link, you'll earn a commission.
8. Virtual Assistant
Want to achieve work/life balance instead of working the traditional job? With plenty of growth potential, becoming a Virtual Assistant might be the best solution for you.
Virtual assistants provide administrative, creative and technical services, depending on your own skill set and experience to clients remotely. 
As a VA, you provide services to clients from your home office, or wherever you have an internet connection. You can earn $15-$60/hour managing email, scheduling appointments, organizing files, creating content, and completing research.
9. Blogging
With a blog, you can create your own brand, build relationships with potential customers, and generate passive income without compromising your duty as a mom or family commitments. It is a low-cost way to start a business, as it does not require large investments in inventory or office space.
One of the best things about blogging is that you can choose the topics that you are passionate about. From fashion and beauty to parenting and home decor, an average US blogger is earning $19000 per year. By blogging about your interests, you can bring your unique perspective and expertise to the world.
10. Transcription Services
Looking to supplement your 9-5 income with a profitable side hustle? As a transcriptionist, you'll listen to audio or video recordings and type out the words into a text document. It's a great way to make money from home, as the only tools you need are a computer and a reliable internet connection.
The beauty of running a transcription business is that you set your own hours, work around your existing commitments and family. You can also choose to specialize in a particular industry, such as legal or medical transcription, to set yourself apart from the competition.
11. Sell NFTs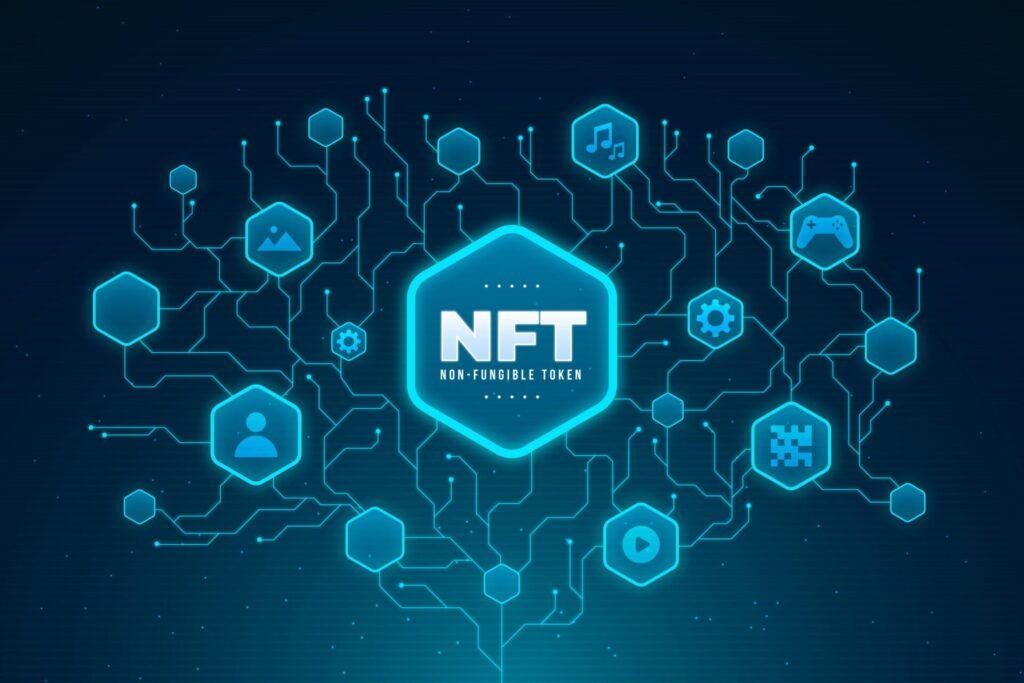 Non-Fungible Tokens (NFTs) have become a hot topic in the business world. NFTs are digital assets that are unique and not interchangeable, and they are quickly becoming a viable business option. The global market size of NFTs is expected to reach a whopping $2.5 billion by 2024. 
The key to success in this new business venture is to find a niche that you can specialize in. Whether it's artwork, music, or digital collectibles, there is sure to be something that you can focus on and make a profit from. Dig deeper if you want to make some serious money from this techie marketplace.
12. Audiobook Narrator
As an increasing number of people become interested in audiobooks, the demand for voice over artists is escalating more than ever. If you've got  a great voice, excellent diction and an eye for detail, you might want to dive into this career path. The good news is that you don't need any special qualifications to become an audiobook narrator – all you need is talent and a willingness to learn.
To get started, invest in some basic recording equipment to set up a home studio. Practice & develop your skills to make sure that your recordings are of professional quality. Once done, you can sign up to work for an online audiobook service such as Audible.
13. PR Consulting
If you're a strategic thinker with a knack for communication, you may want to explore public relations (PR) consulting as a business option. PR consultants are experts in public relations and communications, helping companies and organizations build relationships with their target audiences. The best thing about this business is its relatively low overhead and startup cost.
With the right PR strategy, you can help your clients get their brand recognized and establish a presence in their industry as well as on social media. Companies are paying $50000 to $70000 per year on a skilled PR. 
14. Virtual Yoga Studio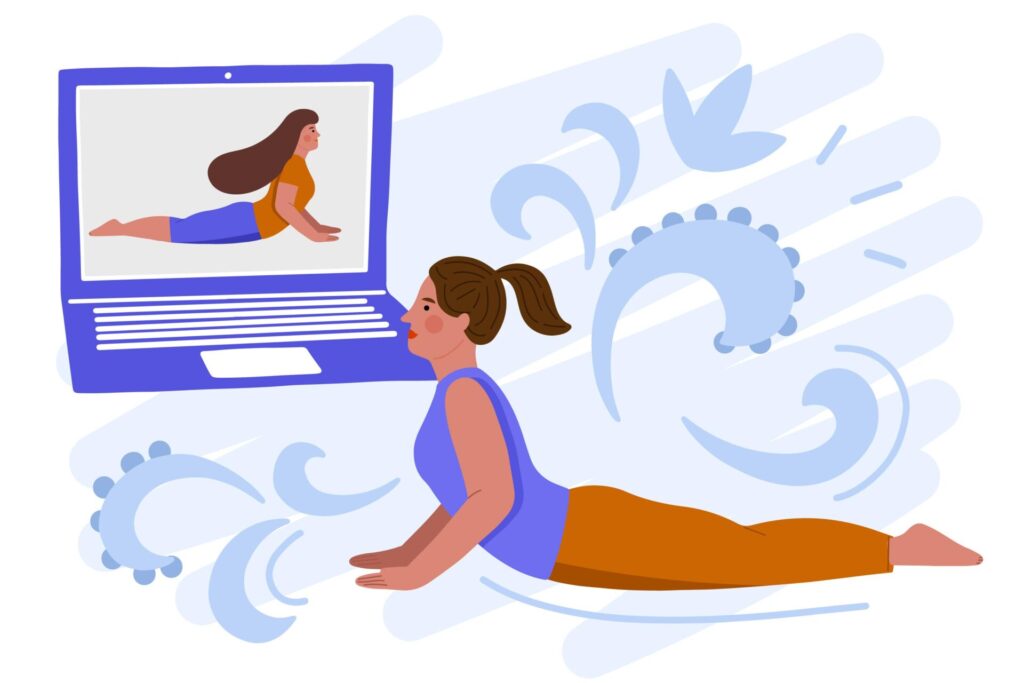 Are you a fitness freak constantly urging family members to maintain a healthy shape? Then you can turn this passion into a lucrative business opportunity. With an online yoga studio, you can conduct yoga classes and workshops to customers from around the world.
Here are some tips to help you get started.
1. Research the Market: Before starting your online yoga studio, understand the competition, identify customer needs, and research the target market.
2. Develop a Business Plan: A business plan can help you set goals, identify strategies, and plan for success. It should include an executive summary, market analysis, financial plan, and more.
3. Design an Online Platform: You'll need an online platform to deliver your yoga classes. Consider using a platform such as Zoom, Skype, or a website platform like WordPress. You can choose to build your own website and operate your business from it.
4. Set Your Rates: Before deciding how much to charge for your classes, consider factors such as the duration, type of class, and experience level when setting your rates.
5. Promote Your Studio: Once you've set up your online yoga studio, you'll need to promote it. Consider using social media, email marketing, and SEO tactics to reach potential customers.
15. Virtual Recruiter
As more and more businesses look to increase their efficiency and reduce costs, the option of using virtual recruiters is becoming increasingly attractive. Your job as a virtual recruiter involves more than just placing ads on job boards and conducting interviews. It is a combination of digital marketing expertise, data analysis, and strong communication skills to understand a company's requirements and identify the right person for the job.
The role of a virtual recruiter requires you to be creative, adaptable, and tech-savvy. To be successful as a virtual recruiter, you must be well-versed with the latest digital trends, use high-tech recruiting software, and be up-to-date on the latest industry news and recruitment practices. To find the best Virtual recruiting gigs, explore freelancing marketplaces like Fiverr and Upwork.